Student phone subscriptions
Student phone subscriptions. In a foreign country. Challenge level 9000!
If you start searching for a subscription you'll see there are countless offers of phone providers that will probably fit your needs. On one hand they may all have attractive offers but you don't want to find yourself paying extra for something you are not using.
Students need Dutch phone subscriptions when moving to study in the Netherlands for the simple reason – you need to stay in touch with your new friends! Do not underestimate the importance of being connected because it can lead you to a great places.
Of course you could try using your current number from your home country, however, that is usually more expensive than getting a subscription with a local provider.
Moreover if you are working or are part of  an association you will most likely have tasks involving calling companies etc. Here again, a Dutch phone numbers is much more convenient.
Below we have compiled advice on how to find the right, cheap mobile phone providers in the Netherlands. So sit back and follow along!
Decide what you need
Deciding what exactly you will need your Dutch phone number phone for is key to choosing a student phone subscription.
There is no point in a getting a phone subscription if your not going to use it to its full capacity. And we're guessing you, as anyone else, don't want to waste money on things you don't need!
Best way is to consider whether you will be using your Dutch number often, whether you need a big amount of internet or whether you will use your phone to make international calls, back home for example. All these are things to consider when choosing a student phone subscription. Once you have answered all these question it will be much easier to make a decision between one phone provider and another.
Choose a prepaid subscription or a contract
Not only do you have to decide on the type of phone subscription you want but also whether you want a prepaid card or whether you want a contract. Contracts with phone providers are more binding and you can not get out of them that easily; however, if chose wisely they may be cheaper than a prepaid card.
The choice comes down again to what you need your student phone subscription for and more importantly what is your budget for it. Additionally if you plan to get a contract for your phone subscription you will need more paper work than with a prepaid sim card. You also need to have a Dutch bank account!
What provider to chose?
When getting a student phone subscription you should look at those that allow you flexibility such as being able to change your package on a monthly basis. How binding and for how long the contract is also an important matter.
Taking all this into account we would recommend you to look at three student-friendly mobile providers in the Netherlands: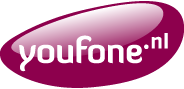 Youfone is a very flexible and friendly phone provider where it is very simple to get a student phone subscription. All you have to do is go on their website and choose the options that fit your need. Youfone also provides several discounts packages which other phone providers do not have. So take a look at that!
The company is big on the Dutch market and has a wide variety of options to choose from. You can choose how many minutes within the EU and how much internet you need. You can also change your package on a monthly basis via their app. Contracts for two years have lower costs than those for one year therefore signing with this provider is binding for the long-term.
Simpel is even more flexible, as you can get a subscription online without having to go to a store and the sim-card is sent to you via post. They also offer a wide variety of options and if chosen well to your needs this can be a very cheap option of  a phone provider. The company also give a choice between pre-paid sim cards and contracts.